Copy Press presents Falling
Details
Day:

Saturday

Time:

1-1.30pm

Venue:

The Peckham Pelican

Cost:

£FREE
Falling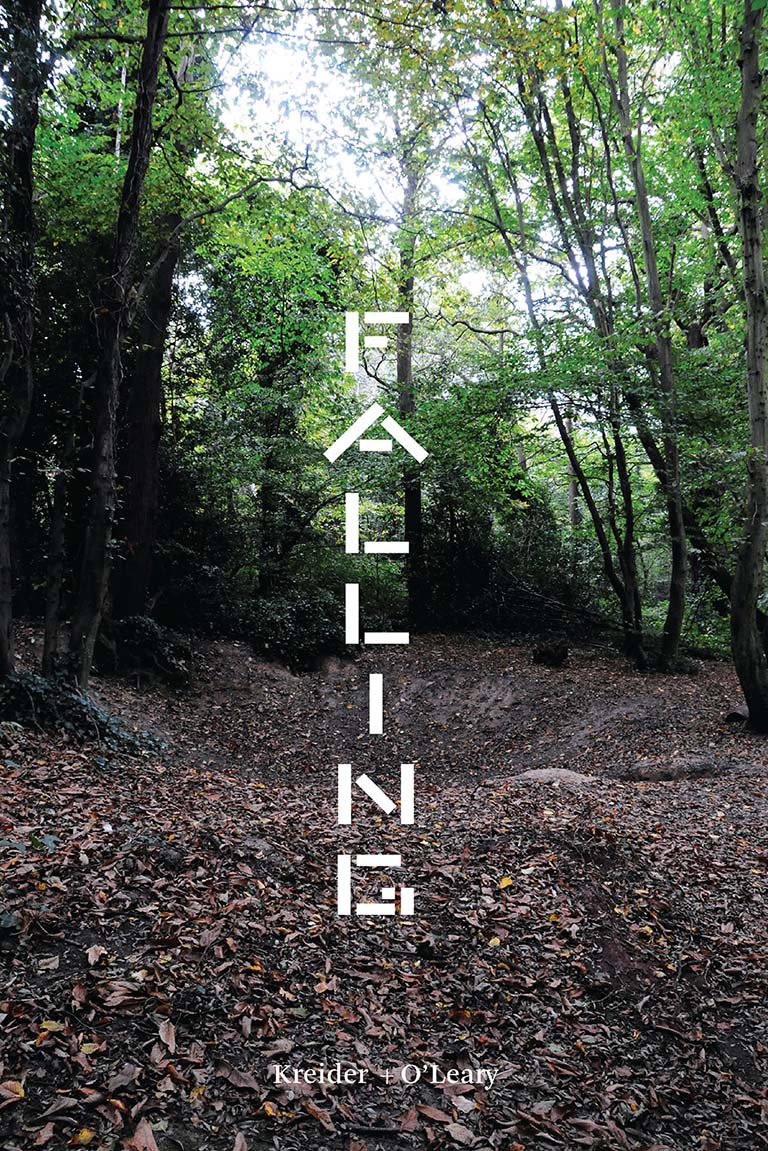 This book begins in zero gravity and ends with everything flowers. In between, figures are falling as we hear something about philosophy, laughter, architecture and war. With writing and drawing coursing through its pages, Falling gathers momentum and, through this, a picture emerges: it looks something like today.
'Falling is a work of natural philosophy, about wire-walkers and moonwalkers, elevators, angels, slapstick, skyscrapers, swerves, and the dynamic figure that links them. Here Kreider + O'Leary describe 'the beautiful mess we're in' with a speculative precision. Their description of falling, in its uncoupling of the tyranny of cause and effect, displaces the now-prevalent despondency of end-thinking with a prolific joyousness.'  Lisa Robertson
Kreider + O'Leary
Kreider + O'Leary are a poet and an architect who collaborate to make performance, installation and time-based media work in relation to sites of architectural and cultural interest.  Since 2003, they have made work in places such as prisons, military sites, film locations, landscape gardens, desert environments and more traditional gallery venues across the UK, USA, Europe, Australia, South America and Japan. Their work Light Vessel Automatic was exhibited at Performing Architecture at Tate Britain in 2013, Edge City was exhibited at the Lisbon Architecture Triennale in Lisbon from Sept-Dec 2013 and their book Falling has recently been published by Copy Press (February 2015).